The Golden Boats Academy Club has been officially operating as a licensed PZŻ regatta club since the beginning of 2020. We specialize in double handed classes, training and racing all months of the year. In the racing season, we use the Sailing Legia regatta base in Zegrze. We organise 0n-water training sessions on Zegrzynskie lake and we attend to the regattas of Polish 29er Cup.
The City supports us in our activities. Sports training for children and youth conducted by the Golden Boats Academy Foundation is co-financed by the capital city of Warsaw"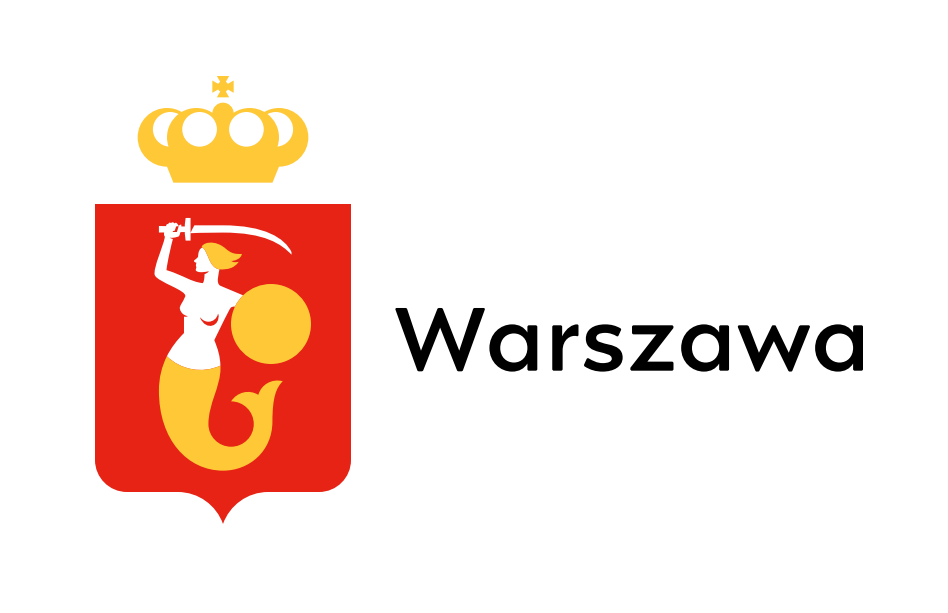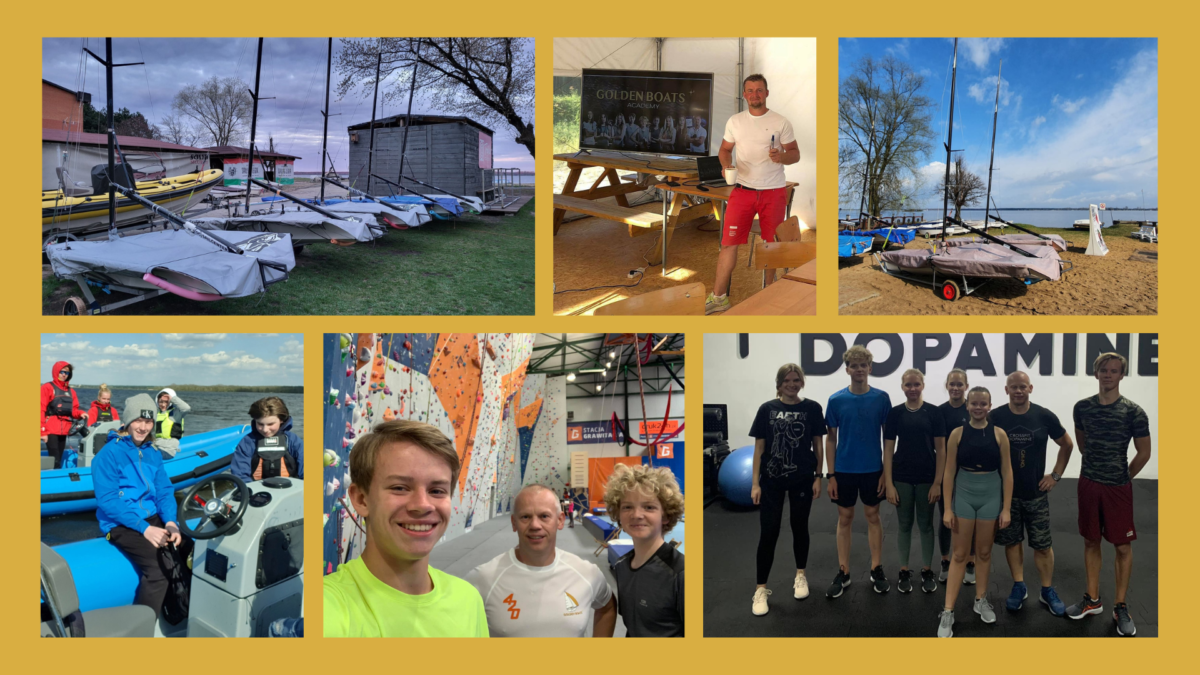 During the winter time (XI-III) we use the winter training base in Gandia (Nautico Gandia), Spain.
We transport our boats and RIBS with trailers there, and the competitors regularly arrive at specialized training camps with various levels of advancement and training goals. During the training camps, everything is organized:
– accommodation, meals, transfers, coaching care, sports equipment, time for study, training, lectures and time for regeneration.
Our goal is to prepare the sailors to race and win in national and world-class competitions, providing a year-round training cycle based on the Polish Cup and the European Cup regattas. Every year we organize trips to the European / World Championships.
We are happy to cooperate with teams from all over the world. We can boast of cooperation with various foreign clubs, including close cooperation with the RCN club from Valencia. We teach competitors to be resourceful, open-minded, cooperative, coping with stress and difficulties, but above all, safe, effective, fast and wise sailing.
We specialize in classes 29er, 420 – youth and 505 – adults.
Winter Sailing Base Nautico Gandia
In the season 2023/2024 we conduct training in the 29er class with an increasing range.
Our representatives won the Polish Championship in several categories (u17, overall, sprint), and we became the most numerous and strongest 29er club in Poland. Coach Marcin Józefowski is responsible for the training program in the club.
If you are interested joining 29er class, please have a look at our page "about 29er"
In the winter season, in addition to regatta camps, we organize regular lectures, physical training and virtual regatta games.
We have two sets of a 9-seater van + a trailer adapted to transport ribs and 29ers. We have 29er boats and ribs.
In our free time, when there is no wind, we ride a wakeboard and mtb!
Here are some of our last achievements:
20th place in North American Championship 505 class 2023
10th place in 29er World Championship 2023
3rd place in Polish 29er class Chamionship 2023
4th place Kieler Woche u19 2023
3rd place Gdynia Qualifier u17
3rd place Polish Yachting Association Cup 29er 2023 U19 women
1st place Polish Yachting Association Cup 29er 2023 u17
3rd place Valencia Olympic Week 29er u17
1st place Polish Nationals 29er 2022 (sprint)
1st place Polish Yachting Association Cup 29er 2022
1st place, 3rd Nord Cup 29er class 2022
1st place Polish Nationals 29er 2021 u17
1st place Polish National 29er 2021
2nd place Polish Nationals 29er 2021 sprint
1st place Polish Nationals 505 2021
17th place World Championship 420 2021
1st place Polish Nationals 420 u17 2020
1st place Polish Nationals 505 2020
1st place Nord Cup 505 2020
3rd place Nord Cup 420 2020
1st place Valencia Olympic Week 420 2020
2nd place East European Championship 420 men category 2019
1st place Polish Nationals 505 class 2019
1st  place Polish Nationals 420 class club category 2019
2nd place Polish Nationals 420 class MEN category 2019
2nd place Polish Nationals 420 class  u17 category 2019
3rd place Polish Nationals WOMEN category 2019
Our coaches:
Marcin Józefowski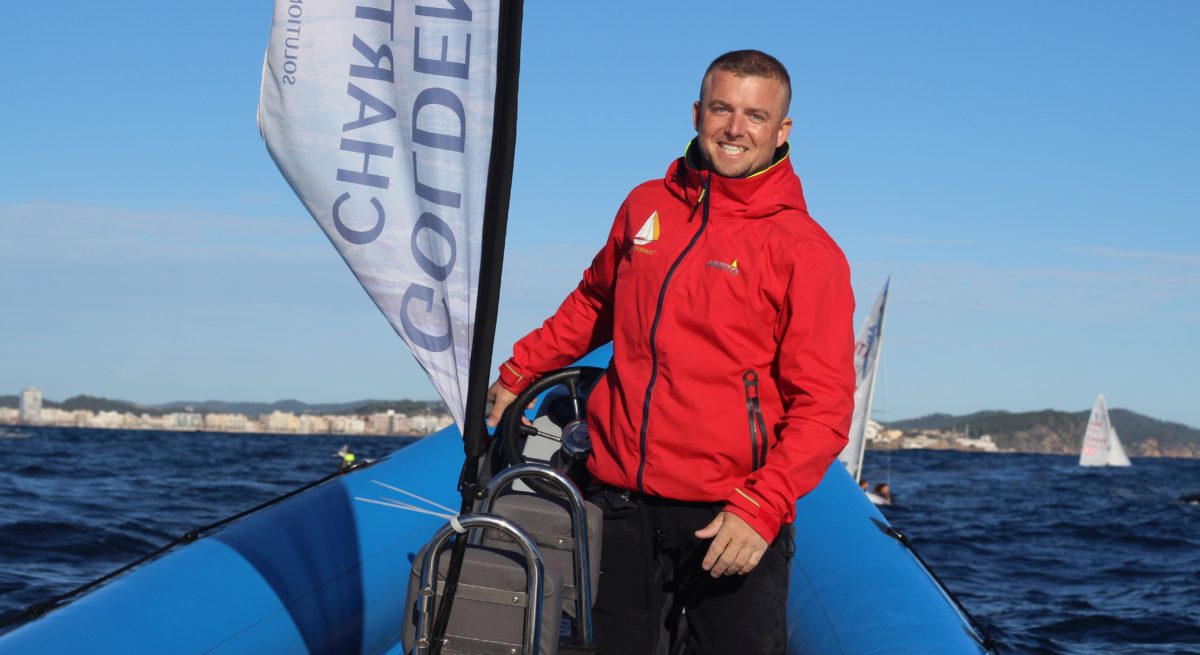 Poniżej galeria zdjęć z zajęć klubowych: