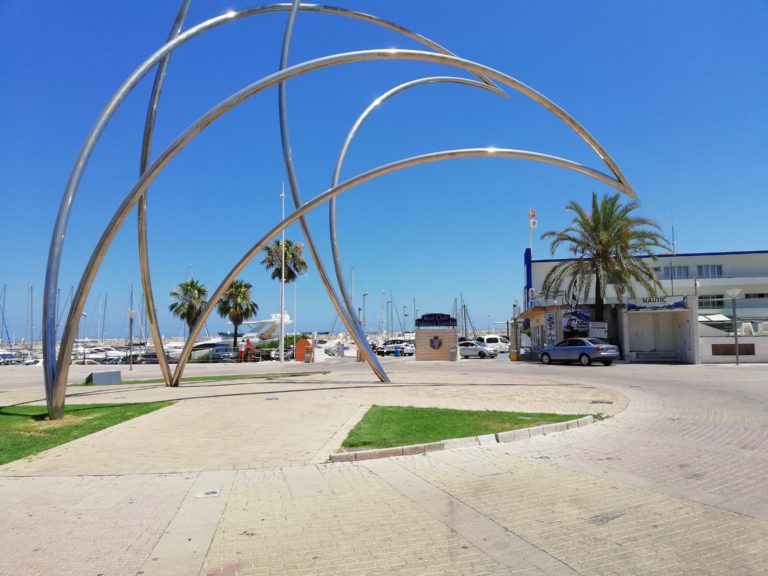 Golden Boats winter sailing base
Our sailing spot is based in Gandia, Valencia in Nautico Gandia Sailing Club. There are lot of attractions and facilities such as well prepared sailing infrastructure, swimming pools, gyms, pitch, tracks, mountain bikes, beautiful beaches, apartments, restaurants and even more.
We'd love to host you and show you the possibilities of Provincia de Valencia. You'll love our place – not only will you be in the best city, you'll be in the best part of town, in walking distance to all important spots!
Our sailing spot service consist of:
airport shuttle
charter boats, ribs, vans


accomodation and meals

sailing club facilities


logistic support
We recommend our offer also to tourists who look for peaceful holidays with sporty opportunities.
Here in Gandia there are attractions such as quads, jetskis, kayaks, SUPs, kites, windsurfing to rent. Horse riding, diving excursions, fishing… Everything nearby. Apartments and restaurants are located in 5-10 minutes walking distance from the beach and sailing club.


The club's main building is currently under reconstruction. Sailing section works in temporary building containers. These are the visualisations how it will appear:
Apartments and restaurant
We cooperate with several apartments that you can find on booking.com or book directly through our website.
Our apartments are cozy and bright with a comfortable space, couch and plenty of room to lounge. Our apartments have WIFI and A/C ,kitchen, terrace, patio or balcony, tv and all important facilities. Apartments are located in walking distance to the sailing club and the beach.
We provide a three-course menu straight after classes on the water.