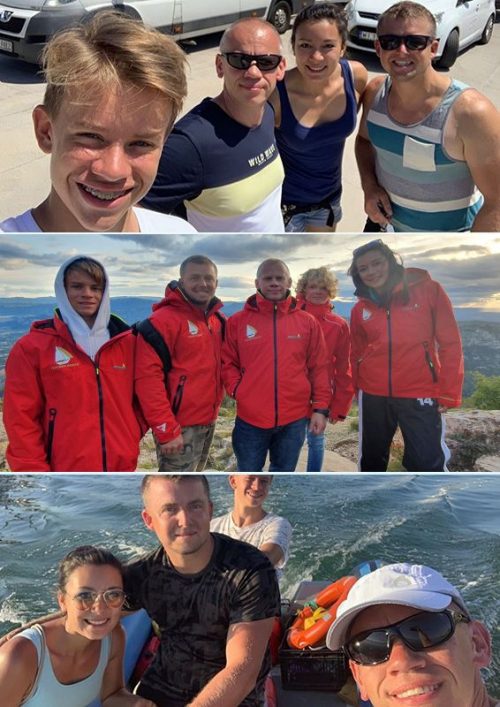 We are a couple of sailing maniacs who come from Poland but don't stop sailing for winter brake. We have developed a program to support sailing groups from all over the world in organizing sailing camps from basics to high performance level.
We organize sailing camps or charter and deliver total solution for sailors and coaches.
We'd love to host you in our apartments and restaurant and support your sailing projects with our sailing facilities.
We have prepared for your disposal: 
10 x 420 Nautivela+superspars boat,

3 x coachboat

2 x 9pers. van + full set road trailer

1x

compact towing car

9 mountain bikes

accomodation and alimentation

everything in high standards and low rates.
We will host you at our spot and show you around, or we can deliver you charter set tailored for your order to any place in Europe or even other venues.
Just write or call us and ask for Van, RIB, 4 boats on a trailer and we will deliver your order wherever you want. Really, with Golden Boats it became that easy!